Time to Align
Dear friends of Elementals,
as August and the holidays come to a close, we are entering an exciting period – one of growth, one of changes, one of action most of all. Especially when it comes to Elementals. Friends of ours will be thrilled to know that we will be present at Pitti Fragranze in Florence as well as Rives de la Beauté in Paris, two milestones for us during which we will unveil Tong Ren, our all-natural, limited edition.
Long in the making it was, but all goods things take time after all, and perfume is no exception, especially when it comes to Tong Ren, the ingredients of which need time to express the full range of their beauty.
Imagine: a harmony of Champaca, Narcisse and Osmanthus layered over a sultry chypre base of Oakmoss, Sage and Vanilla modernised by a copious amount of Cocoa Absolute, Fir Balsam and Tonka Bean.
So, in the midst of your busy September, in addition to our blog post, do keep an eye out on Instagram. We have some new beauties to launch your way! Most of all we want to help you to stay in touch with your element. You'll be needing it now more than ever.
September promises a time of (self) realisation
We have said it many times and will say it many times over again, but this month is already full of promise, thanks to the buoyant energy of the Water Tiger that rules our year and defines the energy of every element and every month. September is one such month – the month of the Yin Earth Rooster.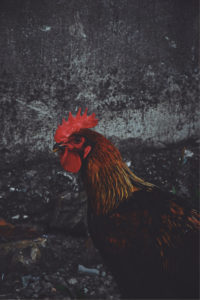 The Rooster represents the height of Metal energy; that is insight, reflection, and creativity. The Rooster is known to be enthusiastic, proud yet generous, slightly narcissistic but ever self-conscious and most of all, driven by ambition. In the light of the daredevil Water Tiger who likes nothing more than action, the Rooster month promises a time of (self) realisation.
The many projects that have brewed in your mind may very well soon come to burst alive this month. All your efforts and sacrifices, all the hours you spent, the sleepless nights and the outbursts of anguish, tiredness or anger that have dotted the past few months may soon be crowned with success, for the Rooster is not one to take no for an answer or to sleep over a project that sounds full of promise.
It is worth noting, that when Metal energy is strong this month which means that another elements will be weakened, namely Wood and Fire. Strong Metal requires Fire to create and Fire needs Wood. Thus, Wood and Fire mean an increased creativity and focus which may just be what you will need to get through this month.
Keep thus your Metal and Wood-Fire in balance. An excess of one or deficiency of the others is never safe nor sane. Metal is traditionally linked to lungs, the skin and the large intestine. Lungs represent the corporeal soul as they receive the breath of life that provides us with inspiration and meaning. Let your Metal fall flat and you may experience intestinal problems which will leave you feeling melancholic, stricken with grief and a sense of being incapable of doing precisely what September needs you to.
The fact of the matter is, that you can mix and layer to suit your personal needs!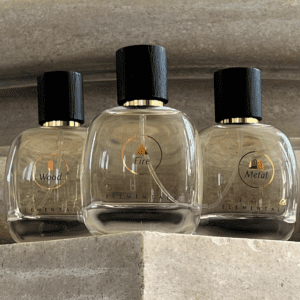 The first, with its Clove, Orange and Cinnamon signature will be bound to uplift your spirits should you feel under the weather; the second with its conjunction of dark and blond woods and sparkling Grapefruit and Bergamot will help you look up and find your way towards your growth, while the latter with its musky Angelica and overbright Cardamom splash will thunder your spirit towards its goal.
Discover this month's trio in our shop.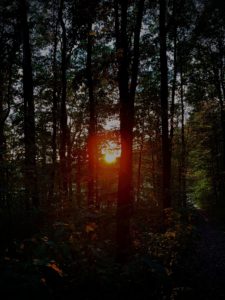 September 22 is the Autumnal Equinox, when day and night are equal. It is also a 'separation day'. A day to let go of that which is weighing heavy on your soul.
A day to focus on cleansing, detoxing and balancing the energies within through meditation and self-love.
It will come as no surprise that this month, we recommend you wear and spritz either or Fire or Wood (or both) if heightened creativity and joy is what you seek; or use Metal to heighten, should you feel like you need a more focused mindset or creative impulse. The fact of the matter is, that you can mix and layer to suit your personal needs!
Best directions this month: Northwest and Southeast
An interesting month for: Wood Dragons (1964); Fire Ox (1997); Fire Snake (1977)
Power Days (the days to act and glow up):
September 10; 13; 18; 19; 26 & October 1st
If you would like to know more about your horoscope and how to balance your personal elements, feel free to contact [email protected] directly.