Dear friends of Elementals,
The time has come to welcome the Year of the Water Rabbit and its invitation to become one with its wisdom and grace attuned to its deep-diving, zen-filled, and chill yet capable nature. After the hardships of years passed, we are invited, and gladly so, to open our arms to a softer, more compassionate stance of life, in harmony with the Yin energy that still flows around us. A welcome respite from the fiercely bold and often impulsive Tiger, this Rabbit brings with it a more measured approach, aglow with the promise of a more forgiving time.
Such harmony and peace which we wish upon you is the same that went into the creation of TONG REN, our Limited natural perfume – it is a scent-space of self-forgiving, of loving ourselves first so we may also love others. In many ways, TONG REN and its message of universal, peaceful, communion resonates with the story of the Rabbit.
So, let us see what 2023 has in store for us.
In all ways, as always, we thank you for choosing your life to be, if not all, at least a little ELEMENTALS.
Kung Hei Fat Choi and Happy Lap Chun!
Legends tell of how this zodiac first came to be, wherein a race was held between all the animals. Their place in the Zodiac system was determined on how they managed to cross a river. The Rabbit, wise and patient, outwitted its competition with a clever strategy and delivered us this precious gift: the power of wisdom and forethought.
The wise bunny knew his limits and, in wisdom, he chose to traverse the river portion of the race course with a raft. His 'ride or die' dragon friend showered him with the gift of their generous wind, a gentle breeze which brought him to the shore. Such is the strategy that we should all be embracing this coming year – to pause, to play to our strengths and to accept whatever kindness is offered. For if we race forward in haste, we will swiftly rush towards ruin, yet if we slow and take our due time, then possibility shall be revealed.
Indeed, Rabbits are gentle beings, often lost in thought and serene contemplation. They bring a sense of sage wisdom to all who know them and are thus highly respected. Studious and prudent, finding solace in the intellectual rather than the contentious, they have an eye for beauty and elegance, and revel in the luxurious and exquisite offerings of life.
This will be a year of transformation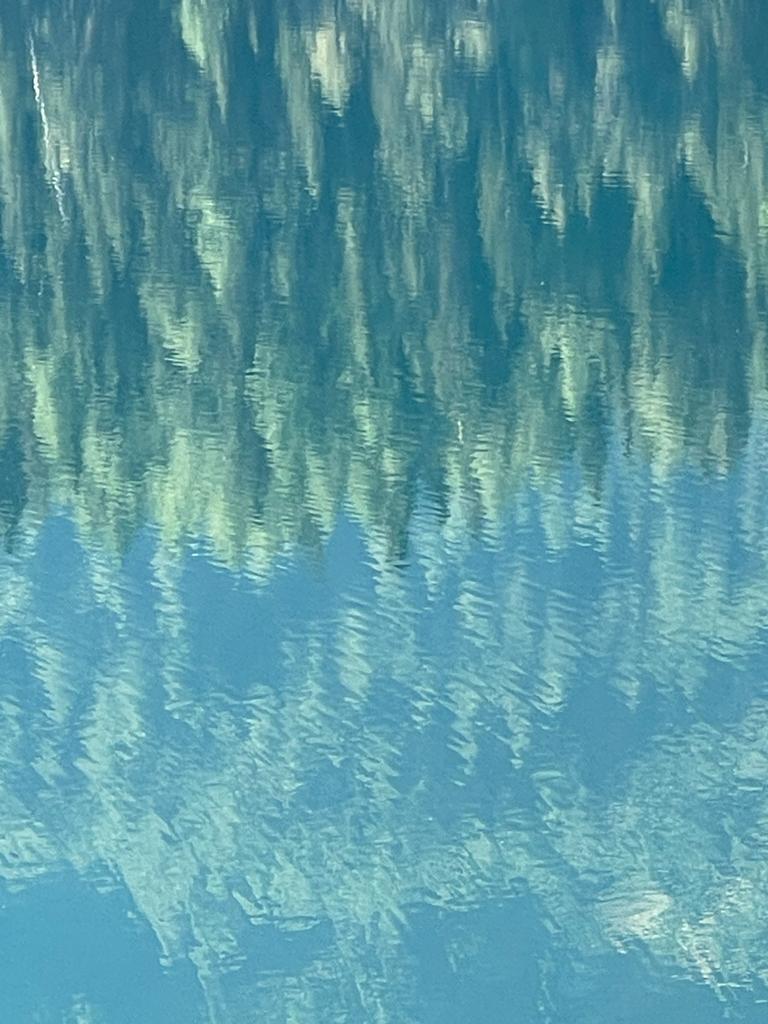 In the meantime, the subtle ebb and flow of Yin Water energy brings with it a newfound sensitivity, the ability to look within and learn from the past, and a stirring of instinctive wisdom. This will be a year of transformation, if only you permit it: one of healing, inner and outer peace, and perhaps even a sprinkle of magic. Yet in its negative – or destructive – form, Yin Water may manifest as melancholy, fear, or foggy hypocrisy. Fear of the unknown can entice one to escape reality or relinquish moral integrity, Yet, the Rabbit stands as a beacon of hope, reminding us that we are not alone in our despair and courage must guide us, even for the most arduous of journeys. In the darkest moments, when moral compasses spin like a broken arrow, we mustn't fear and strive to reach the farther shore.
The generous embrace of Yin Water envelops us and soothes our minds as we traverse the lessons of yesterday. Its gentle current guides us towards our own inner wisdom, granting us the insight to move forward with agility. The Rabbit, ever patient and resourceful, assists us in manifesting our dreams with a mindful precision. And for the Rabbit is known for its astute business acumen, money, this year, may come to us with ease, providing a cushion of security as we embark on a more blessed year.
Balm for the soul and a subtle talisman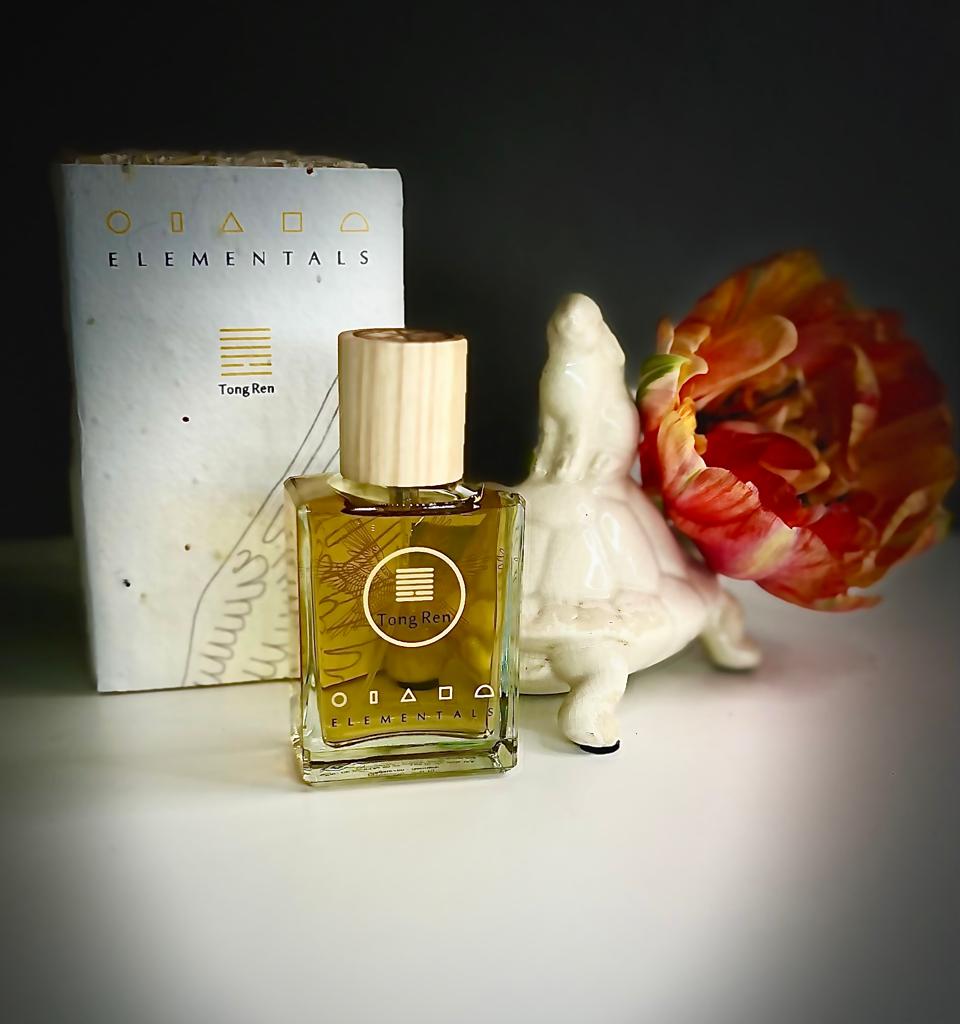 The scent of this month, as we wrote it earlier, would be TONG REN, created with the strong intention of making it an ointment balm for the soul and a subtle talisman to help us connect with those who surround us. It is replete with floral absolutes, the scent of which are songs of beauty in themselves.
The vivacious trill of Blue Ginger and Timur Pepper in its opening, twinkling like stars in the iris of an eye, hum a canticle of hope that grows deeper, wider and brighter as a noble Narcissus, honey-green, and the peach-kissed sultriness of an Osmanthus backed by the waxy floralcy of Grandiflorum Jasmine soulfully croon a chorale of hope. Treacly notes of Davana and Plum Blossom along with candied Orange, like a reminiscence of our insouciant youth complete the scented picture of a time where life was beauty and harmony – and still can be.
Each sign of the Zodiac resides in a specific direction on the compass. The Rabbit occupies the East, representing the height of Yin Wood energy. For the next 12 months the energy and outcomes of the year will therefore be determined by the East.
In Feng Shui, this is where the 'Grand Duke' resides, whose position determines the energy of all the other directions on the compass.
So, here are the auspicious and inauspicious directions for 2023:
The auspicious sectors for this year:
South: this is the main wealth sector for the Year of the Yin Water Rabbit. It should be kept active.
North: the North is all about increasing earnings and producing long term results.
The inauspicious sectors
Northwest: The most difficult sector of this year. Keep it quiet. Avoid any activity in this sector.
West: This is a sector that also is best left undisturbed, as it is in direct conflict with the Grand Duke and hosts the 'Three Killings' star this year. If you are building a house, you must avoid any groundbreaking in the West!
East: The Rabbit sits in the East and the energy in this sector is very powerful. It holds the energy of the Grand Duke. If you must have your office or your bedroom in this sector, be mindful that you do not face the East. This way you will avoid taking on the energy head on!
Southeast: The Southeast brings argument energy with it this year. If this space is active, or if your office is in the Southeast, you could be facing lawsuits or unnecessary complications.
A fruitful and harmonious year ahead
If you would like to know more about how to activate the auspicious areas of your home or what to do for the sectors that should be kept quiet, please feel free to reach out to me personally.
The same applies for anyone wishing to know what days are the most auspicious for them this year.
I wish you a fruitful and harmonious year ahead.
Much love,
D
Power days in February – the Month of the Yang Wood Tiger:
Feb 05: A strong, noble day to begin a new business and/or sign that contract that you have been negotiating on forever.
Feb 08: Today is a Danger day. But if you know how to deal with adversity and turn it into a positive outcome, then go for it! Don't worry about what people might be whispering behind your back. A very positive day for Roosters – even though you are against the Grand Duke!
Feb 11: Today is a good day, but more about contemplation, planning and studying. If you have been thinking about learning something new. Today is the day to begin.
Feb 15: A perfect day for growing your network and making new friends!
Feb 17: A perfect day to embark on a new venture, network. dissolve agreements, break ground on a new home and sign contracts! Don't waste time today! The power of the heavenly horse has your back!
Feb 18: A fabulous day for just about everything! Just don't get married or propose on this day. And avoid any medical treatment!
Feb 26: The Chinese Almanac may not qualify today as a good day, but today holds some beautiful stars, such as Jade House and Heavenly Noble. It is also an Establish day. So go forth with confidence, even if things do not look so bright today. The efforts you put towards achieving your goals today will pay off in the long run.
Feb 27: Wow! What an amazing way to finish off the month! Everything is aligned. The only animal in the Zodiac who may not benefit from the energy of today is the dog.
Mar 01: I do not know what to say… Here is another amazing day for just about everything but having any medical procedures or dissolving any agreements or arrangements, be they personal or financial. Rats, beware! Keep your feet still.